DAVID G SMITH - Songwriter/Artist
Serving the song and a life sentence!
Newest Release - Who Cares - includes Shine  - duet with Mary Gauthier!
Second consecutive week "Jesse James" is in the #1 slot on the Radio Indie Alliance Chart!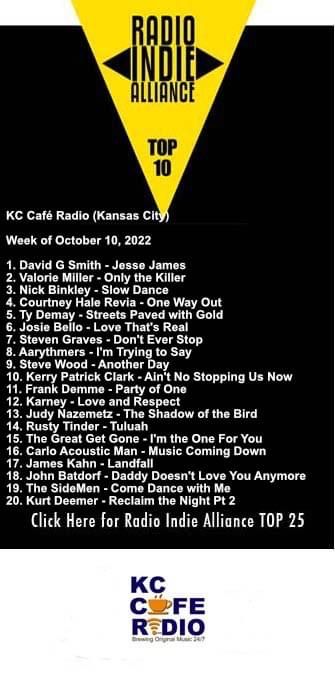 Who Cares hits #1 on Roots Music Report's Iowa Album Chart!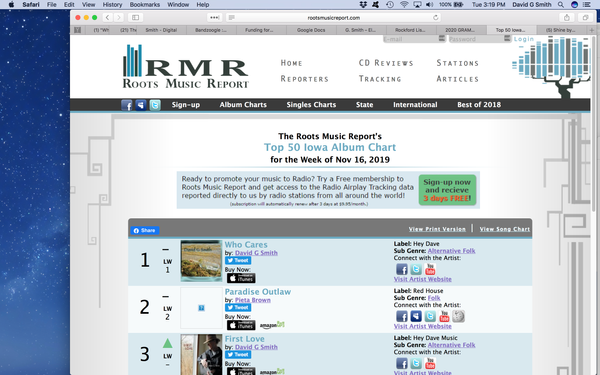 My wife and I are thrilled to be able to donate a portion of Hey Dave Music proceeds to several national, local, and personal causes including Alzheimers, Food Banks, Wells in Africa, Rett Syndrome and many more deserving causes thanks to generous folks like you . 
Read More